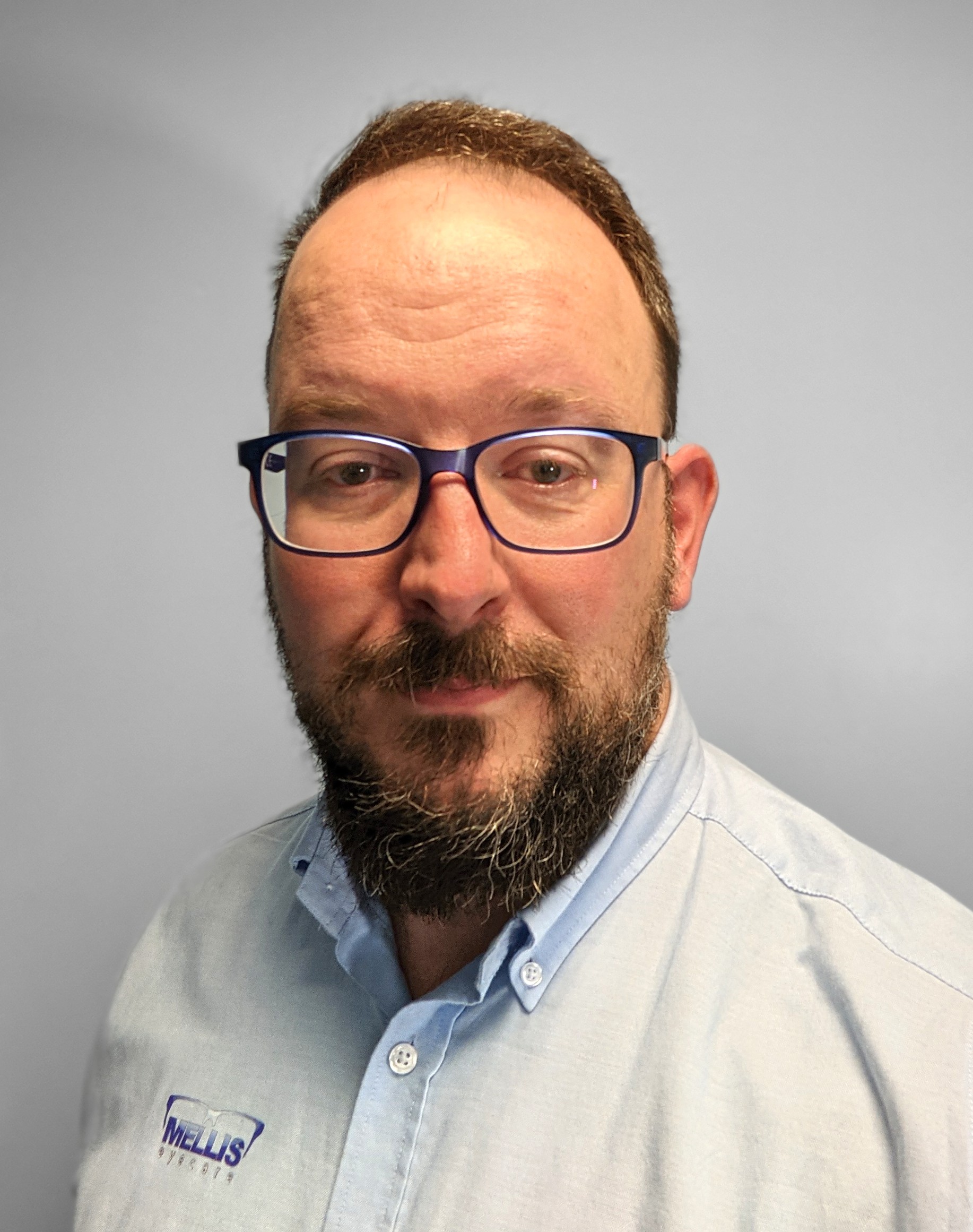 Iain Mellis
BSc (Hons) MCOptom, MBCLA, MOBVA, Prof Cert Low Vision, Prof Cert Glaucoma, Prof Cert Med Ret
Iain graduated from Bradford University in 2004 and he started his career at a local, independent optometrist where he stayed until the opportunity to purchase his own practice arose. Combining his career with his passions of photography, graphic & web design and going on adventures in his classic caravan, with his young family would confirm that independent business is best for Iain. Iain has trained further to obtain a Professional Certificate in Low Vision and a Professional Certificate in Glaucoma. In 2023 Iain added the Professional Certificate in Medical Retina to his qualifications, and he continues to work towards a Higher Certificate in Glaucoma and Independent Prescribing.
He is a GOC registrant, and a member of the College of Optometrists, the Association of Optometrists, the British Contact Lens Association and the Orthoptic and Binocular Vision Association.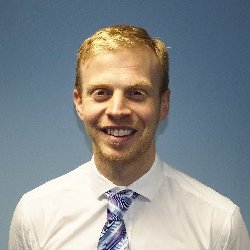 James Elder
BSc (Hons) MCOptom
James is our locum optometrist who fills in at North Ormesby when Iain is at Thornaby. James also graduated from Bradford University and he also started his career at a local, independent optometrist before becoming a locum optometrist.
A Few Words About Us
Iain and Robert Mellis are brothers who grew up in Stockton and after their time at university, both brothers decided to return to the area that they love. In 2012 the opportunity to purchase the North Ormesby and Thornaby practices of E.G.E. Halls Opticians arose and they leapt at the chance. They were well aware of the long and esteemed reputation and history of Halls and knew that this was the perfect launch pad for Mellis Eyecare, an opportunity to build on tradition with a modern approach.
So if you wish to find out more about any of these services, to browse the refreshed range of spectacles in stock, or just an opportunity to pop in and say hello. it would be lovely to see you. At Mellis Eyecare we believe in a fresh, modern and proactive approach to caring for your eyes. Of all our senses, there is none more precious or unique than our eyesight and our eyes, come in to either of our branches and you'll soon see why this is our passion. We look forward to seeing you soon.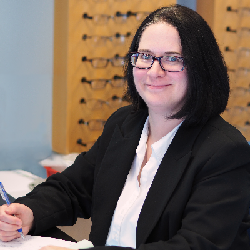 Annette – Optical Manager
Annette joined us in 2013 and soon became a key team member. In 2022 she became Optical Manager for Mellis Eyecare. Annette loves helping people find the perfect frame to suit their character. When she isn't helping guide someone to the perfect frame she is looking after her daughter and their menagerie of pets.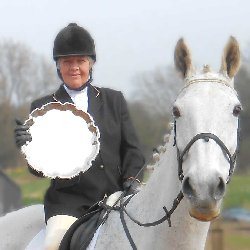 Wendy
Wendy originally started her career in optics in the 1990s. She then went to work for Spratt and Bently and found herself working at the Thornaby Branch when the Yarm Lane Branch was merged with it. She joined Mellis Eyecare when we took over the Thornaby Branch.
She is a keen horse rider and has a cabinet full of trophies.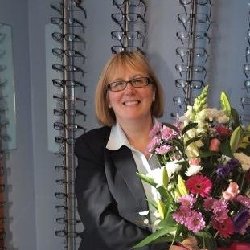 Anne
Anne keeps the North Ormesby Practice in order. Before working as an optical assistant she worked for many years in retail. She enjoys utilising this experience as an optical assistant and she is well placed to help you choose the right spectacles for you. She has worked in optics for over 9 years.
Shannon 
Shannon joined us in 2022 on an Optical Assistant Apprenticeship. She mainly works at our Thornaby practice.
Jade 
Jade joined us in 2022 on an Optical Assitant Apprenticeship. She normally works at our Thornaby practice.

Sharone retired in October 2022
Sharone used to captain the Thornaby Ship, keeping it sailing straight. Her career in optics started in her home country of Zimbabwe. Her husband is originally from Teesside and they emigrated back to the UK in 2003. Due to her years of experience working in optics, Sharone soon found work in the Thornaby Opticians which was newly launching. In October 2022 Sharone eventually decided to hang up the spectacle cords and retire. We wish her well for her retirement and are obviously very happy to continue offering her outstanding eyecare whenever she feels the need to pop in for her eye test.