OPTICAL COHERENCE TOMOGRAPHY
Advanced 3D Retinal Scan. Detects preventable sight loss sooner. Advised for people who have a family history of glaucoma, age related macula degeneration, or sight loss.

ALL PROFESSIONAL FEES COVERED. Free Pair of Spectacles Every Year (ranges limited). Up to 25% off Spectacle Purchases
£10/month or £12/month for Contact Lens Wearers

Includes retinal photographs at both practices and OCT at our Thornaby Practice. Additional dilating drops or Goldmann pressure check included at no extra charge if clinically required by optometrist.

Standard Eye Exam, Retinal Photographs (Basic Eye Pressure Test, if required) 30min appointment


Contact lens power check, fit assessment and health check using special diagnostic dyes


Appointment within 24hrs – detailed examination of the eye using dilating drops and/or diagnostic dyes if required.

detailed examination of the back of the eye (retina) of the eye using special dilating drops and diagnostic lenses if required.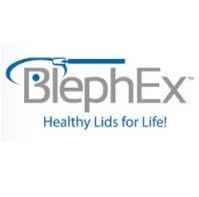 Anterior Eye Assessment with first treatment for blepharitis by cleaning the eyelid margins
Continuing treatment for blepharitis. Recommended every 3 months in severe cases.
NHS Sight Test
NHS Sight Test
You qualify for a free NHS-funded sight test if:
you're aged under 16
you're aged 16, 17 or 18 and are in full-time education
you're aged 60 or over
you're registered as partially sighted (sight impaired) or blind (severely sight impaired)
you've been diagnosed with glaucoma
you're 40 or over, and your mother, father, brother, sister, son or daughter has been diagnosed with glaucoma
you've been advised by an ophthalmologist (eye doctor) that you're at risk of glaucoma
you're a prisoner on leave from prison
you're eligible for an NHS complex lens voucher – your optometrist (optician) can advise you about your entitlement
You're also entitled to a free NHS sight test if you:
receive Income Support
receive Income-based Jobseeker's Allowance (not Contribution-based)
receive Pension Credit Guarantee Credit
receive Income-based Employment and Support Allowance
are awarded Universal Credit
are entitled to, or named on, a valid NHS tax credit exemption certificate
you are named on a valid NHS certificate for full help with health costs (HC2)
People named on an NHS certificate for partial help with health costs (HC3) may also get help.
Optometrists recommend that most people should get their eyes tested every two years. However, in some circumstances, they may recommend more frequent NHS sight tests – for example, if you:
are a child wearing glasses
have diabetes (and you are not being monitored by a Diabetic Screening Sevice)
are aged 40 or over and have a family history of glaucoma
are aged 70 or over
Private sight test £35.00
If you do not qualify for an NHS sight test you can be seen for a sight test privately.
What is required in a sight test
The Sight Testing (Examination and Prescription) (No. 2) Regulations 1989 (SI 1230 of 1989), (which apply to both NHS and private patients) say:… when a doctor or optician tests the sight of another person, it shall be his duty-
(a) to perform, for the purpose of detecting signs of injury, disease or abnormality in the eye or elsewhere-
(i) an examination of the external surface of the eye and its immediate vicinity,
(ii) an intra-ocular examination, either by means of an ophthalmoscope or by such other means as the doctor or optician considers appropriate,
(iii) such additional examinations as appear to the doctor or optician to be clinically necessary;
In layman terms this means we check power of eyes to see if spectacles are required.
Then we look at front of the eye to see if it is healthy.
Then we look at back of the eye to see if it is healthy.
We then check that both eyes work together correctly. This is a Binocular vision test.
In patients who are deemed in certain risk categories, such as a family history of glaucoma, we will then check if the pressure in the eye is not too low or too high. This uses a puff of air to check the eye pressure.
In patients who are deemed in certain risk categories, we will assess the visual field using a machine which flashes lights onto a screen.
If the visual fields are failed we can either refer you to your doctor or repeat it again. There will be a fee for any additional appointments.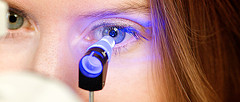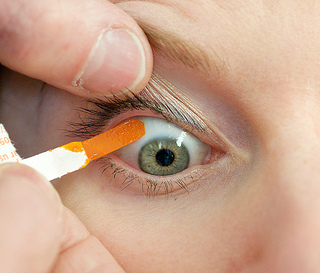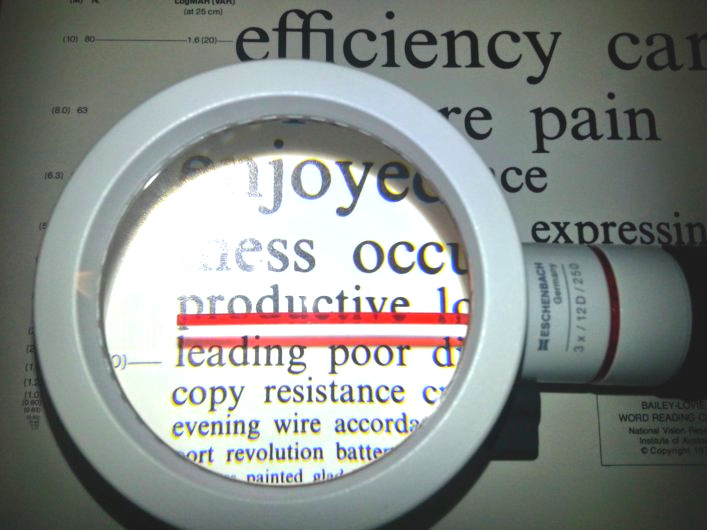 NHS Low Vision Assessment
"Sight loss affects people of all ages. As we get older we are increasingly likely to experience sight loss."
(Access Economics, 2009)
In the UK:
1 in 5 people aged 75 and over are living with sight loss
1 in 2 people aged 90 and over are living with sight loss
63 per cent of people with sight loss are female, 37 per cent are male.
Estimated two million people in UK living with sight loss.
"The number of people in the UK with sight loss is set to increase dramatically. It is predicted that by 2050 the number of people with sight loss in the UK will double to nearly four million" (Access Economics, 2009)
The Community Low Vision Service
If you still have problems seeing clearly even with up to date spectacles you may have Low Vision. A low vision assessment can help to identify any problems you have and to suggest how to best utilise your vision. The most common example of this is using a magnifier to make small print bigger but there are other low vision aids and advice available.
The service is free of charge and the Low Vision aids are loaned to you for as long as they are useful. Normal spectacles may be needed to get the most out of your Low Vision aid but these are not provided on the scheme.
Accessing the Scheme
The Scheme is available for all patients registered to a GP in the North Tees or the South Tees area. To enter the scheme you will need to have had an up to date sight test in the last year. Your current optician or ophthalmologist will be able to tell you if you meet the requirements (6/18 or less in BE or N9 or less in BE) and they will be able to provide you with a referral into the scheme.
If your last sight test was longer than a year ago another sight test would be required with your optician before entering the scheme. If you do not have an opticians in the area we will happily do a sight test for you but there may be a charge for certain patients.
You should bring the following to any low vision assessment:
your most recent spectacles
any magnifiers or low vision aids you have (even if you're not using them)
The referral letter from your own optometrist
anything that can help assess your visual tasks at home, e.g. crosswords, books, newspapers etc.
Mr Iain Mellis is a qualified Optometrists with a Professional Certificate in Low Vision, registered to do the scheme at both Mellis Eyecare practices.
BlephEx Treatment £65.00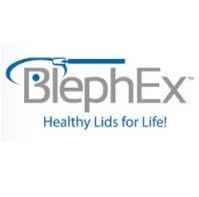 INTRODUCING BLEPHEX
Until recently Blepharitis was very hard to manage. Now there is the BlephEx. The First and Only Clinician Treatment for Blepharitis, is now available at Mellis Eyecare.
BlephEx™ is a revolutionary new patented hand piece, used to very precisely and carefully, spin a medical grade micro-sponge along the edge of your eyelids and lashes, removing scurf and debris and exfoliating your eyelids.